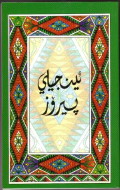 The New Testament in all three Kurdish dialects is on line at kitebipiroz.com.
The direct link to the Behdini version is kitebipiroz.com/behdini/bible.
The direct link to the Kurmanji version is kitebipiroz.com/kurmanji/bible.
The direct link to the whole Sorani Bible is kitebipiroz.com/bible.
For any Kurds who struggle with Arabic script, the Kurmanji version uses Latin characters.
From this site you can print out a chapter at a time in any of the three dialects.
The site developers are also adding Kurdish language audio recordings on the site. Sorani mp3 recordings of the Psalms are at kitebipiroz.com/en/downloads.