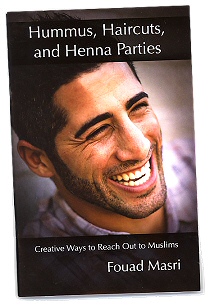 Hummus, Haircuts, and Henna Parties: Creative Ways to Reach Out to Muslims. Available from Crescent Project at 1-800-446-5457, but not yet posted to their web site.
Section Titles:
Finding a Muslim Friend
Initiating a Relationship
Deepening Friendship
Meeting Felt Needs
Asking Good Questions
Sharing Your Faith
Too often Christians are hesitant to speak with Muslims, much less build relationships. This guide will help you to start friendships with Muslims, deepen them, and create opportunities to share the hope of Jesus Christ.